Click this link to view original article
VIDEO: 9-Year-Old Dyslexic Boy Makes Incredible John Cena Mosaic Out of Rubik's Cubes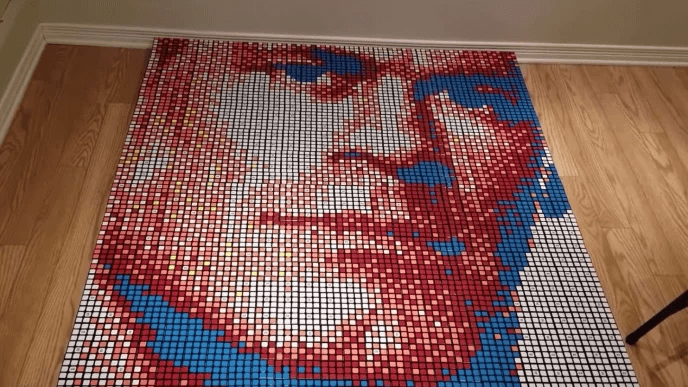 This video of Benjamin, a nine-year-old with dyslexia who made a remarkable portrait of John Cena out of Rubik's cubes, was produced about a month ago and has begun going viral this past week. Check it out:
Cena noticed it himself, tweeting, "This is the embodiment of #NeverGiveUp.
Benjamin demonstrates courage, perseverance, vulnerability, tremendous strength... and he's an ARTIST! I admire you, your work, and your outlook."
Benjamin used 750 Rubik's cubes to make this mosaic; here's a perspective of what it looks like compared to his size:
And here's another one of these Benjamin made of John Wick:
Pretty badass. Can't wait to see what comes next.